Billing for Telehealth Amidst COVID-19? We Can Help.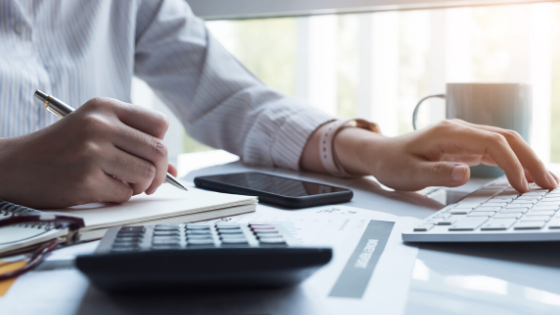 Valant is carefully monitoring developments and health guidance regarding the Coronovirus (COVID-19).
Our technology solutions allow us to continue our work remotely. We are dedicated to our customers just as our customers are dedicated to their patients. We are in this together. Staying connected to your patients and dedicated to their care, all while keeping your business running is vital, now more than ever.
---
Operations for Private Practices Amidst COVID-19
Video: At this point Valant does not provide integrated video conferencing. However, there are a few solutions which focus primarily on video conferencing such as Zoom and Dozy.me which work alongside Valant and allows you to concurrently take your notes.
Billing: Valant supports the billing of telehealth claims. Users will need to add a Place of Service 02 and name it Telehealth or Telemedicine by going to Reference Data | Places of Service | New Place of Service

Note: Medicare is recommending to not put 02 as the POS on claims effective 3/1/2020. They are still requesting the modifier 95 on claims. The reasoning is that the POS 02 results in a lower payment because the assumption is that the patient is in another facility. Since the patient is at home the assumption is that the costs are being born by the telehealth provider. Commercial payers often follow Medicare, but It is best to always verify with payer before billing. 

Procedure Codes: Users will need to add procedure codes that mirror current codes but with a different Transaction Code ID to differentiate from standard procedure codes. For example, 90834Tele in the Transaction Code ID, and 90834 in the CPT field. This can be done by navigating to the "Procedure Code page in Transaction Codes | Procedures. Use the "Description Field" to specify the code is a telehealth service since the description will be visible to the providers and staff when creating the appointment on the scheduler. This will ensure "POS 2" is sent out in the claim file. Please Note: Modifiers for Telehealth visits required by some payers are entered elsewhere in Valant, and should not be included in the CPT code field (See Fee Schedules below)
Fee Schedules: The individual Payer Fee Schedules will also need to be updated accordingly after the telehealth codes are added
Mass Communications with Patients
Practices can pull a list of patient e-mails by running a facesheet from the CSV drop-down in System reports. This report exports all patient demographic information, including email, into a comma-separated-value (CSV)) spreadsheet that can be opened in Microsoft Excel. This makes it easy to compile your list to email client's updates as we adapt to changes impacted by COVID-19 and how that impacts your practice. Our current customers have used programs like Mailchimp , SendPulse , or Sendinblue to send mass communications.