Your Scheduling Command Center
An integrated calendar experience to keep your practice running smoothly and efficiently.
Scheduling Just Got Easier
Scheduling appointments, collecting payment, and staying on top of documentation have never been easier.
Valant's Scheduler is more than a calendar. The Scheduler serves as a hub, allowing you to navigate to all your critical tasks with just the click of a mouse from any calendar appointment. For example:
Accept a credit card payment
View billing charges
Open the patient chart
Update or review patient demographics
Assign outcome measures and deliver to your patient's MYIO account
Adjust appointment category, add-on codes, or modifiers
Start or re-open your clinical documentation
Initiate a telehealth session
Thoughtful appointment icons keep your entire practice informed and organized, allowing you to see documentation status, appointment notes, co-pay information and more. These at-a-glance visual cues reduce the potential for errors and miscommunication between front-office and back-office staff.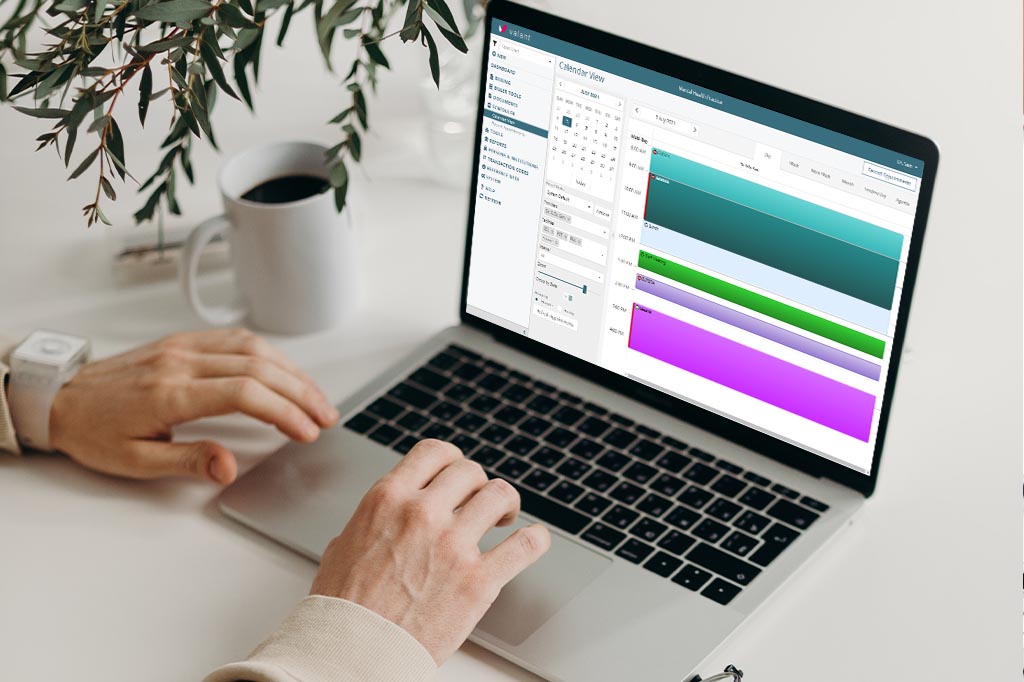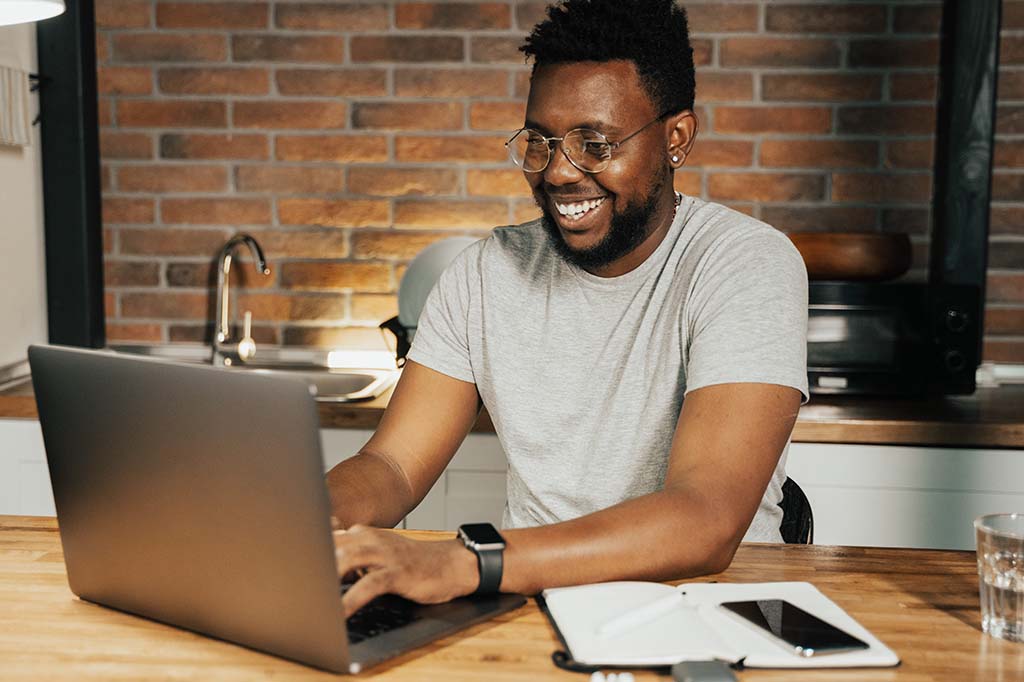 Gone are the days of manually creating a superbill for your clients or entering the same information in multiple places to submit a billing claim. Valant's Scheduler houses all the information necessary to create claims without re-keying the information in multiple places. Within each appointment, you'll find all the required information for an 837 file or CMS1500, and with the click of a mouse, billing information is automatically submitted to create a claim, or a patient statement is sent via the patient portal for your client to submit their own claim.
Stay on Top of Clinical Documentation
It can be challenging to keep up with your clinical documentation and no manager wants to micromanage that process. Valant's scheduler provides undeniable visibility to undocumented sessions and incomplete or unsigned charts with a clear red/yellow/green indicator. These visual cues help you manage your documentation and hold yourself or your team accountable to completing documentation in a timely manner.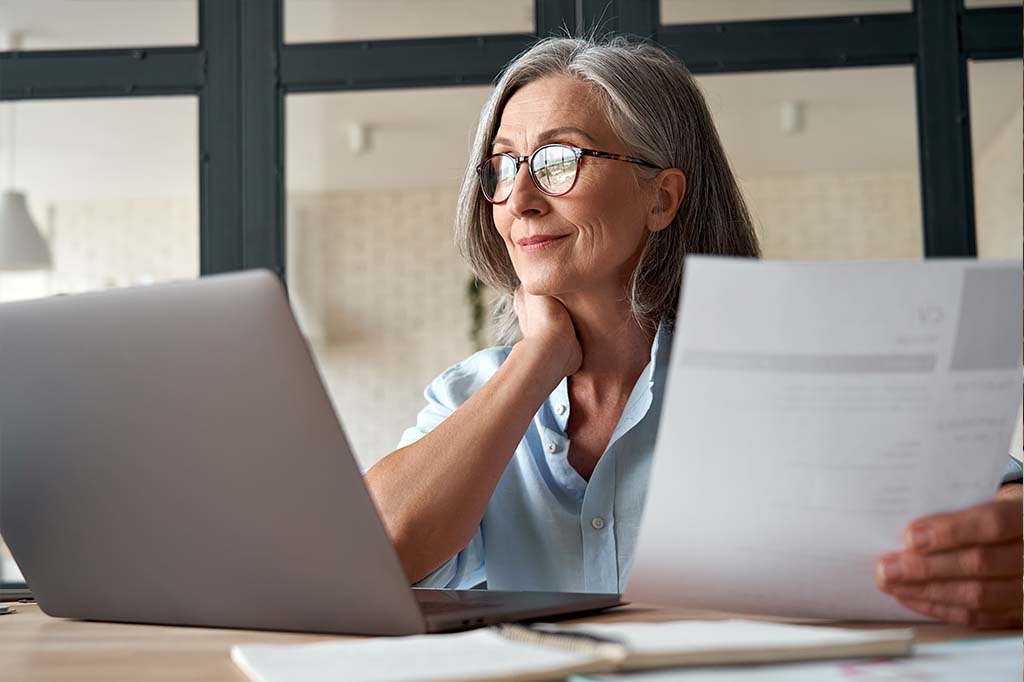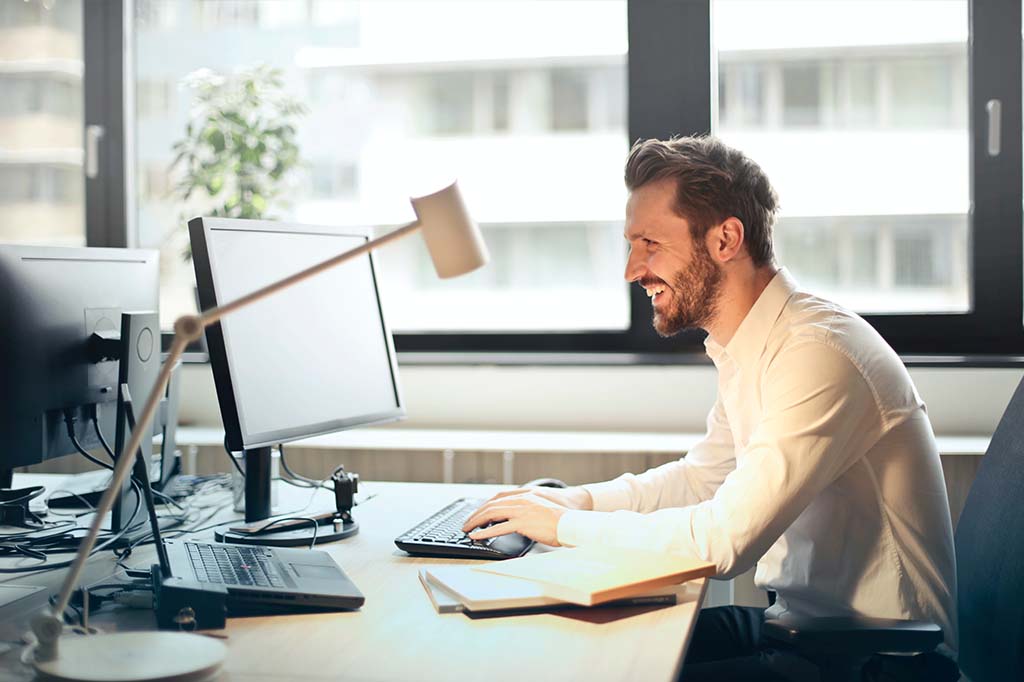 Increase Scheduling Efficiency
Create and store numerous customized HIPAA-compliant views to reduce clutter and schedule intakes more quickly. Search provider availability, schedule one-time or recurring individual and group appointments, and allocate free or busy time slots. 
Easily toggle between saved calendar views for a single provider, multiple providers, program type, a particular facility or room, or the entire practice. These custom views shave time off the scheduling process by showing the schedules of only the relevant providers.  
Offload some of your scheduling work to the MYIO patient portal. Through the portal, your patients can view a list of available appointment slots and request which one(s) they want. Your practice will receive the request and have the option to approve it before it goes on the calendar.
How Efficient is Your Private Practice? Take the Quiz to See How You Stack Up.
For every billable hour, your practice must also account for the time spent on scheduling, billing, documentation, and other processes that support the provision of care. Take this short quiz and gain some perspective on where you can tighten up areas of inefficiency.
See Other Ways Valant Can Improve Your Practice
"As a therapist I can get to information from my computer or from my phone if I'm out of the office. There are also a large amount of measures which are extremely beneficial in tracking patient care."

Amy E.

Therapist
"I really appreciate how Valant is fine tuned to exactly the items that need to be included in my notes for seeing patients as a therapist."

Anna G.

Therapist
"The software does everything that my small practice needs."

Angela H.

Owner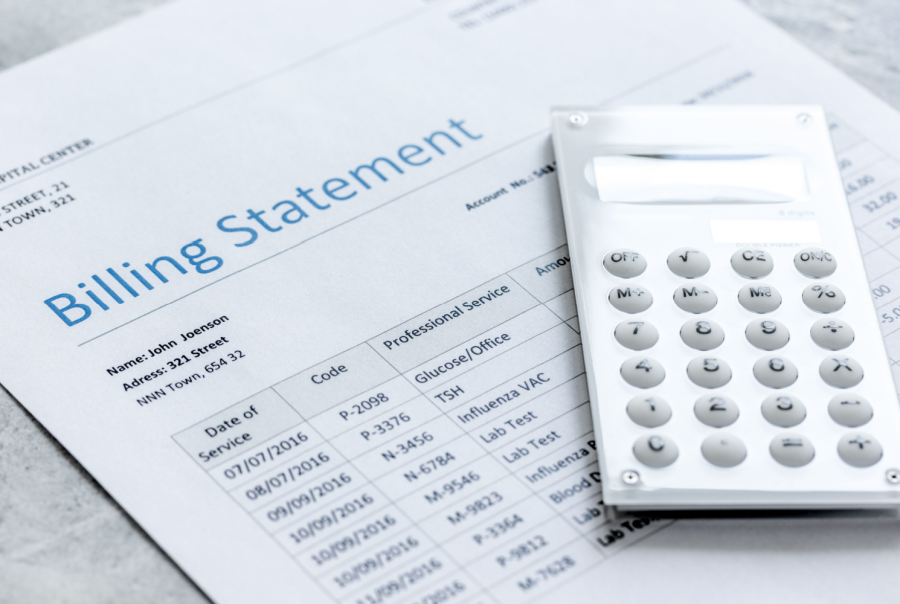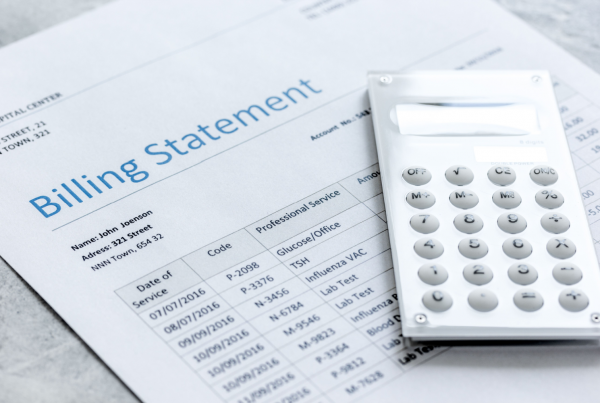 Superbills 101: What Is a Superbill? What Info Needs to Be On It?
Providing "superbills" to your patients may be an excellent way to get more business and help your patients fully take advantage of the insurance benefits available to them. A superbill is a special type of invoice, also sometimes referred to…
Or Contact Us to Speak with a Specialist