Betts Psychiatric Streamlines Work to Better Care for Patients: William Betts, PMHNP-BC, founded his practice Betts Psychiatric PC to fill a need he saw for more personalized patient care within the mental health system. He wanted a practice where providers and staff know clients well, and clients are cared for as if they were seeing a long-time family physician. He wanted his facility to handle every facet of care from testing to counseling to prescriptions.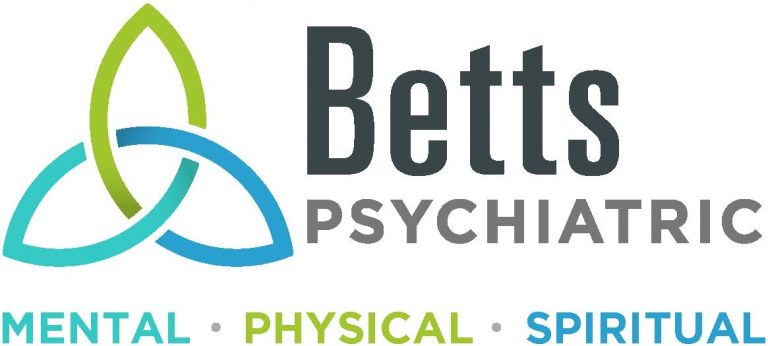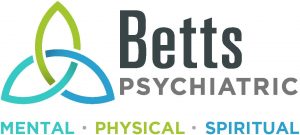 When clients are cared for intentionally and regularly by everyone at the practice, Mr. Betts says, it's easier to catch problems before they become mental health crises. It makes staff more effective; it makes patients safer.
But how do you maintain this intentional client-first experience while managing the complexities of prescribing, billing, documentation, scheduling, and everything else it takes to run a practice?
Betts Psychiatric needed an all-in-one software that would streamline these tasks and free up focus for exceptional customer service. Valant software was up for the challenge.
Same Treatment, Less Time
In order to serve patients best, Mr. Betts knew he and his team would have to hone office routines down to a science, shaving hours off of administrative processes while not compromising the quality of those processes. They needed effortless communication between software features and an extremely efficient way to gather data from patients.
Valant ticked every box:
The most obvious place where efficient processes pay off in a mental health practice is in the provider's office. Betts Psychiatric providers save time by having clients fill out symptom rating scales and outcome measurements through the patient portal before every appointment. When a client arrives, their provider already knows how they're doing and what issues they may need to cover at the appointment. New clients provide their medical history through the portal so that their intake session can focus solely on building rapport and discussing what brought them in.
Providers conclude sessions with the same efficiency by using Valant Mobile Notes to document each session. The auto-populating feature in Valant Mobile Notes cuts documentation down from two hours to about 25 minutes, giving back precious time in the day.
Thanks to these efficiencies, clinicians have the space to practice deep listening and get to know their clients better. They also have more time to discuss treatment plans. In the long run, this can speed up the entire treatment process and cut down on the number of visits needed.
Valant's easy scheduling feature helps with that, too. Providers and office staff can update the practice calendar in real time, so staff are able to check for last-minute openings when a client needs an emergency appointment, and are able to fill scheduling holes right away. The security of knowing they can access providers in an emergency allows clients to schedule fewer "maintenance" appointments when they are feeling well.
Mr. Betts says Valant's convenient features make all the difference to practice efficiency. "It allows me to get [providers] to their maximum earning potential faster," he says. In fact, Betts Psychiatric providers see patients 32 hours per week, but most actually make more money than they have at other practices.
Proof of Impact
One of the most valuable features of Valant software, in Mr. Betts's opinion, is outcome measures data. It improves patient outcomes, brings in more revenue, and makes Betts Psychiatric a favorite with insurance companies.
Research has long indicated that tracking outcome measures leads to better mental health outcomes. Seeing those results in black and white can be very reassuring to patients, and even motivate them to stick with therapy and medication regimens. Valant software creates easy-to-read graphs that depict the evolution of symptoms over time. Clients can trace long-term improvements that were hard to notice in the moment.
"Patients don't always realize how well they're doing from when they first came to see us," Mr. Betts says, "unless they can see it on a graph or something that's factual."
Good Service Pays Off
Clients aren't the only ones who enjoy reading these results. Insurance companies use them to estimate the value of treatment at Betts Psychiatric. The practice is able to show that they save insurance companies money by:
Controlling symptoms with less medication
Lowering the rate of ER visits for mental health crises
Lowering the number of appointments needed to effectively manage mental health
Betts Psychiatric reports that patients across all diagnosis groups see an overall 83 percent improvement rate after treatment at Betts Psychiatric.
"[Insurance] likes seeing that we have one of the lowest rates of hospitalization among our patients. They would rather pay for a patient's office visit with me than a night in the ER, or a week in a crisis unit," Mr. Betts explains.
This allows his practice to negotiate for better reimbursement rates with the insurance company. Not only that, they're billing for more services in the first place. Betts Psychiatric administers five standard outcome measures to clients before every appointment. At $15 per outcome measure, that's an extra $75 per appointment, per day, on top of regular billing claims. It adds up quickly.
All in all, Betts Psychiatric has seen a quarterly revenue increase of about 15 percent per quarter.
Meanwhile, billing staff are able to keep the claims process brisk because of the strong integration with EHR records. Their clean claims rate it out-of-this-world good; about 99 percent of the claims they send get through on the first try. That's because billing information is automatically populated from the front desk records, leaving less room for human error. Betts Psychiatric enjoys a turnaround time for claims of about 10 days.
Orderly management of finances adds to the positive patient experience, because patients are able to get up-to-date information regarding coverage and how much they owe. That means fewer surprises when bills come in the mail. And because all of the office's records and processes are integrated within the same system, front desk staff can access billing and insurance information easily to answer questions. Clients don't have to be bounced around between the front desk, the therapist's office, and the billing department to answer questions about their account.
In fact, everyone goes out of their way to take especially good care of their clients, and it shows in the relationships clients build with staff. Mr. Betts jokes that he has clients who know his staff birthdays better than he does.
When clients are comfortable talking to staff, they're more likely to open up when they're struggling and need immediate help. They have more eyes on them watching for signs of distress. Ultimately, it adds to the practice's ability to catch problems early before they become full-blown mental health crises.
Bigger and Better with Valant
Betts Psychiatric is growing in ways that will only enhance their excellent patient care. A clinical pharmacist will soon join the staff to help manage patients' medication and ensure that they are controlling symptoms with as few medications as possible. A psychologist will conduct psychometric testing to aid in diagnosing conditions such as ADHD and ASD.
Valant's software is right beside them the whole way, providing the functionality needed for these new roles. E-prescribing and secure messaging through the patient portal, along with easy access to patient records, will help the clinical pharmacist work efficiently. Psychometric testing relies on very specific forms and questionnaires which can be created with customizable forms.
The practice has plans to open an additional location in Corvallis, Oregon in early 2023, which means onboarding more staff and prescribers. Happily, Valant's full suite of integrated office management and billing tools will be able to keep more employees organized and on track.
"Valant Saves Lives"
Mr. Betts gives much of the credit for his practice's success to the software that has allowed them to streamline their work.
"No matter what industry you're in, the systems and processes are what makes the quality product," he says. "In our case, that's the outcomes, and how we're able to interact with and treat our patients."
"Valant saves lives by having the product it has," he adds. "It allows us to be able to save people's lives that maybe we wouldn't be able to save if we didn't have access to this service."