Business plans act as the foundation for any type of business and are important for setting benchmarks to measure success. But how do you write a business plan for a mental health private practice? Valant takes a look at the components of a business plan and translates it into an easy-to-use framework for both mental health professionals looking to start their own private practice and those looking to expand their current practice. Check out our guide to creating an effective private mental health practice business plan below.
Mission Statement / Vision Statement:
As behavioral health providers, you all are in the business of saving lives. But what makes your services unique? What value are you bringing? Make sure when you are drafting your mission statement you answer these four questions:
What does my practice do?
How do we do it?
Whom do we do it for?
What value does your practice bring?
Description of your Practice and Service:
What is your service delivery model? What kinds of patients do you want to see, including age range and presenting problems? How many hours per week do you wish to work and on what days? What types of services will you provide (e.g. therapy versus medication management)?
Legal Framework:
The three basic choices for your psychiatric business entity are: sole proprietorship, LLC, and S corporation. The choice is based mainly on relative costs, tax implications, and general business liability (rather than professional liability). If you do plan to expand to a group practice, you should probably consider an LLC or S corporation so you have the option of continuing under the same tax ID number, but we recommend consulting with a local accountant and lawyer with experience working for other health care providers before deciding.
Mental Health Practice – Operations Model:
Operating processes can be broken up into four categories: facilities, front office, back office, and insurance.
Facilities refers to your plan for location, furniture, phone, internet, hardware, and any other tangible item or service that enables you to provide your clinical services.
Front-office refers to your plan for handling non-clinical patient facing interactions such as your intake process, administrative phone calls, reception and scheduling, eligibility and verification checking, handling of patient payments, no show and cancellation policies, and prescription management policies and procedures.
Back-office functions are dominated by medical billing but could also include transcription services and handling of documents.
Insurance refers to the package of insurance that you'll need, including general liability, professional liability, or any other insurance you might want for you or your staff (medical, dental, and long and short term disability).
An electronic health record has the potential to influence and streamline all operation models, so it is important to have the right EHR in place.
Watch our product videos to see how Valant's EHR and practice management system streamlines operations for mental health private practice
Team:
Team refers to internal staff and outside consultants such as a lawyer, accountant, bookkeeper and medical biller. We recommend developing a strategic employee incentive system that addresses benefits, compensation, appreciation, and recognition. One of the most costly expenses your practice can endure is staff turnover. Want to learn more including recruiting tips? Watch our webinar "How to Recruit and Retain Top Talent in your Mental Healthcare Practice"
Marketing Strategy / Generating Patient Flow: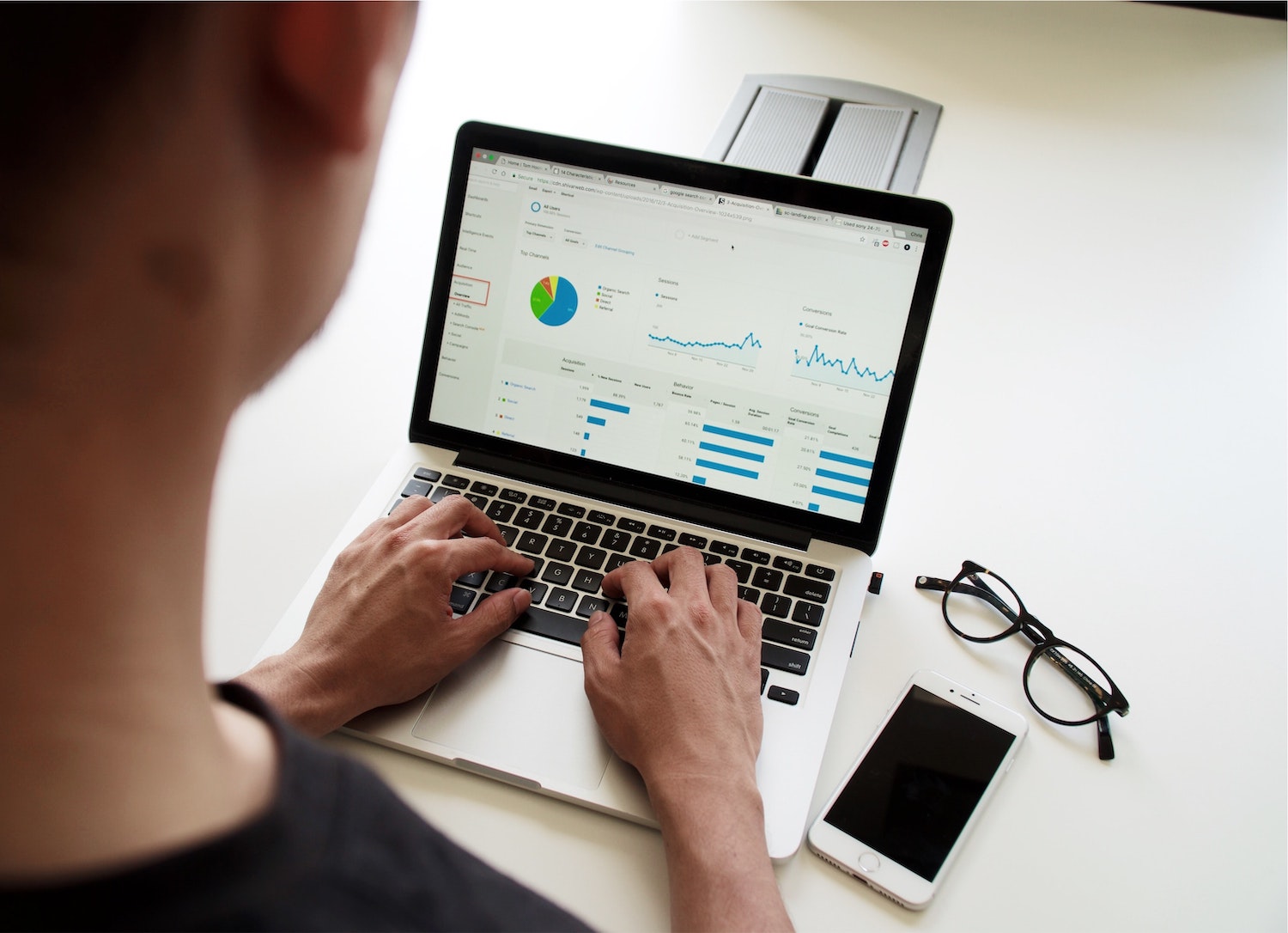 Especially for new practices, it's important to dedicate a certain number of hours each week to marketing your private practice, generating patient flow, and supporting your practice's capacity goals. Many practitioners find that word-of-mouth marketing and/or referrals are their most effective sources of new patients; in today's saturated therapeutic market, however, establishing a digital presence may also be necessary.
Building A Website
With that in mind, building a website (or hiring a professional to build one for you) is the natural first step in promoting your practice online. Your website will act as the home base for all of your digital marketing efforts — meaning, every other digital marketing initiative you try should direct traffic back to your website. As the foundational piece of your marketing strategy, your website should be intuitive, attractive, and optimized for search engine visibility.
It will also be important to support your website with new, high-quality content once it is built out and launched. Starting an informative, active blog can be a fantastic way to highlight your expertise, reach engaged audiences, and support your positioning in search engine results.
Referrals & Directories
In most cases, the two most common means for finding new patients are to 1) utilize and nurture a referral network and 2) be on insurance contracts. This makes sense in practice; people trust other people to give honest referrals of a practitioner and their practice. They also want to ensure the provider is on their insurance network before moving forward.
With that in mind, you will need to develop referral sources to generate patient flow and to build the kind of practice that you want. Your referral sources will know your strengths and weaknesses and will refer accordingly.
In the online space, users often look to directories, insurance networks, and review sites to determine whether a provider is a right fit for them. Having active, complete profiles or listings on as many directories as applicable ensures you're considered in the most relevant patient-provider searches possible. Additionally, directories and review sites act as an opportunity for current patients to leave reviews, providing invaluable feedback to support your practice's long-term success.
A few examples of relevant, high-traffic directories you could sign up for include Google My Business, Psychology Today, GoodTherapy, or most social media platforms. Depending on the supply and demand characteristics in your area, however, being on insurance contracts and having profiles on insurance networks is sometimes all that is needed. 
Generating Patient Flow:
The two most common means for finding new patients are to utilize and nurture a referral network and to be on insurance contracts. Depending on the supply and demand characteristics in your area, being on insurance contracts is sometimes all that is needed. But, in most cases, you will need to develop referral sources to generate patient flow and to build the kind of practice that you want. Your referral sources will know your strengths and weaknesses and will refer accordingly.
Financial Model:
It is not necessary to have fancy financial projections to start and successfully operate a small psychiatric private practice, but it's important to have an idea of what your net income will be and to understand the variables. Let's break down the equation: net income = revenue – expenses.
Revenue
Revenue = Average fee per face to face hour x hours worked
It's easy to overestimate this number by overestimating collections rates, fees paid by insurance for a unit of service, show rate, and patient flow. We recommend budgeting for 20% less than whatever you come up with in your plan, at least until you get validation from real revenue.
Expenses
Expenses = Facilities + Front Office + Back Office + Insurance
A basic rule of thumb for expenses is that they represent anywhere from 15-30% of total revenue for a solo practice. If you employ staff or outside services for front office and back-office work, they tend to be divided pretty equally between the three. If you do not employ staff, then these expenses are more heavily loaded on facilities. Make no mistake, you are paying for those front office and back-office functions with your time. This is where the concept of opportunity cost applies. The cost of your time is dependent upon either the value you place on your time or the revenue you could generate by seeing patients during that time. However, opportunity cost does not explicitly appear in your financial statements.
If you would like to learn more about these financial metrics, we recommend reading our blog Financial Metrics 101
Private Therapy Practice Tips:
Don't sweat excessively about location. You will probably move within 2 years. At that point, you'll better understand your needs.

You'll also better understand the nature of your local market and the level of

competitor saturation

; especially in areas where therapy is popular, it's important to identify your niche and find an area where you can assert yourself as the local expert, rather than offer the same expertise as competitors in your neighborhood.




Modern telehealth technology also makes the location of your practice less important. By offering virtual sessions in addition to in-person visits, you can reach a larger network of patients, regardless of their proximity to your practice. Learn more about

Valant's telehealth software

.

Networking always pays off in terms of building the type of practice you want. Start early since that is when you will have the most time.

Most small business owners overestimate revenue, especially during transitions. Make sure that you have other sources of cash during your ramp up including other part-time work, savings, or a line of credit.

Understand the opportunity cost. There are many things in life that you love and do well. If you don't love medical billing, don't do it. That time could be better spent elsewhere.


Start with a behavioral health care focused Electronic Health Record. By using an EHR focused on your specialty, you're eliminating spend on features and functionality that is not going to be pertinent to your practice, plus gaining efficiencies in having technology workflows that are intuitive for your discipline. It's easier to build it into the fabric of your practice from the beginning rather than switching later.
At Valant, we're focused on providing great technology — as well as the business knowledge you need — to help your practice run smoothly and profitably. Want to learn more about Valant's EHR and practice management suite for behavioral health?
[DEMOCTA]