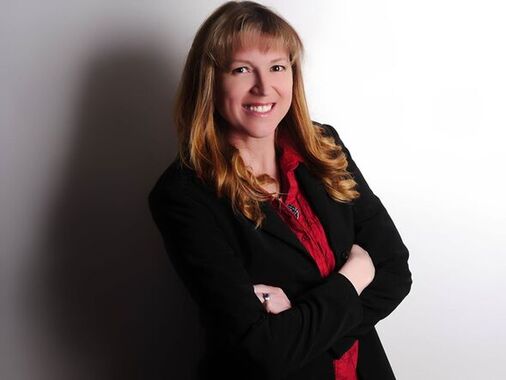 "The Mental Mediator turned to Valant for e-prescribing and learned just how much of their daily work could be improved.
The Practice: The Mental Mediator
This New Jersey-based practice provides behavioral health services to members of the United States Armed Forces and the civilian community that supports them. The Mental Mediator's team of 37 clinicians delivers outpatient care to individuals and families via in-person, phone, and virtual appointments. CEO and founder Shannon Shadman, LCP, herself a veteran and military spouse, founded the practice in order to provide knowledgeable care to active service members and their families.
Burdensome Prescription Process
The Mental Mediator is no stranger to remote care. Phone and telehealth appointments are par for the course when you serve patients who deploy overseas—and, of course, the pandemic heightened demand for virtual visits.
But there was one aspect of remote care The Mental Mediator couldn't utilize: e-prescriptions. Their EHR didn't support it.
As more patients moved their visits online, e-prescriptions turned from a trendy luxury to a must-have. Without the ability to send prescriptions directly to pharmacies, The Mental Mediator had to ask patients who scheduled virtual visits to make a special trip to the practice location to pick up prescription orders. This defeated the purpose for those who chose telehealth in order to stay out of public spaces.
The Mental Mediator wanted to remove this extra step for patients, especially those who already face low motivation and overwhelm due to disorders like depression.
But CEO and founder Shannon Shadman and her staff were reluctant to adopt an additional software solution just to manage e-prescriptions. They wanted e-prescribing as part of their EHR.
"That's why we started shopping around" for a new EHR, says Shadman, "so we could keep everything in one place."
Valant e-Prescription Saves Time and Trouble
They narrowed their EHR search to Valant and two other companies. Valant's e-prescription feature was everything they needed, and its top-tier functionality in other areas made it the standout choice.
Valant's e-prescription feature integrates with DrFirst, the gold standard in e-prescribing software. For years Valant has continually improved its DrFirst integration in order to offer as wide a variety of DrFirst capabilities as possible. Bilateral communication between the two systems ensures that workflow is easy and prescription records stay up-to-date.
With the adoption of Valant software, providers at The Mental Mediator can complete every step of the prescription process with the click of a button. They can:
Click to prescribe medication right from their clinical notes
Pull prescription information from a patient's record into clinical notes
Include directions for the pharmacist and the patient in the online order
Check for prior authorization requirements
Cross-reference for drug interactions and patient allergies
Access PDMP databases hassle-free
Print prescription orders for patients who need or want to take it to the pharmacy themselves
Send patients automated text alerts when prescriptions are ready
Everything They Wanted and More
Shadman couldn't be happier with the outcome after switching to Valant. A Valant representative established The Mental Mediator's account with DrFirst right away so the company could implement e-prescriptions quickly. The practice now operates an e-prescription process that requires nothing of patients until the moment of medication pickup.
Although this was the practice's initial goal, Shadman quickly realized that it was not the only workflow improvement Valant would deliver.
Integrated Outcome Measures
The Mental Mediator providers already used outcome measures to track patient progress, but they did so with pen and paper. Valant, which was built from the ground up to support measurement-based care, helped providers move this process out of the stone age and into the EHR. Providers can now send symptom screening documents to patients electronically ahead of each appointment, and then pull the results directly into clinical notes. Valant software also charts outcome measures in colorful, easy-to-read graphs for patients. These graphs help patients visualize their progress even if it seems slow in the moment.
"We can prove to them they're actually doing better," Shadman says. "Sometimes when you're in the woods, you can't see outside of the woods," she says of patients' perspective on their recovery. "It's very therapeutic when they start to see that all their hard work is paying off."
Clinical Documentation
Valant's Mobile Notes simplified the work of documenting appointments while still giving therapists full control of each note. Therapists can write their own narratives or complete click-to-choose worksheets about patient progress and symptoms, which will then auto-generate into editable narrative text in the document. Providers who wish to keep notes in a specific format can create a customized note template to use instead of the default template.
By taking advantage of these features, The Mental Mediator providers have shortened the time they spend on documentation. This helps them keep their focus on patients and take real breaks between appointments.
"My notes are completed before the patient even walks out the door, which is amazing," says Shadman.
Reports
The Mental Mediator has taken full advantage of Valant's customizable reporting feature to meet the specific needs of their practice. For example, reports on the number of clients served will strengthen their case as they prepare to negotiate for better reimbursement from insurance providers. They're also better able to supply data on patient demographics to schools they work with that require this information. Shadman looks forward to bringing more order to their billing process with a selection of billing reports.
The ease of generating this information saves time and frees up more energy for staff to manage the daily operations of the practice.
Integrated Telehealth
Valant's integrated telehealth feature supports something not all EHRs offer: multiple patients on a virtual call. This is critical for deployed service members who cannot join their families at the home computer for marriage or family counseling. Valant makes it possible for spouses overseas and spouses at home to work on their therapy goals together.
Get a glimpse of your workflow future
In Valant software, The Mental Mediator got features they didn't yet know they needed. Only after they used it did they realize how many steps of their daily workflow could go faster with Valant.
What workflow solutions could you be missing without knowing it? How would your daily operations look if they were implemented?
Contact Valant today and find out how we can make your job easier.