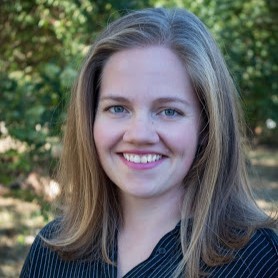 Sarah Kugal, Chief Administrative Office at Catalyst Counseling LLC
Catalyst Counseling, LLC, needed efficient processes to manage a network of 90-plus school therapists, but a cumbersome EHR system held them back. In Valant, Catalyst saw an opportunity to manage their entire practice from one streamlined, behavioral-health-specific platform. Valant's user-friendly reporting and billing features eliminated administrative headaches and saved time for everyone in the office.
About Catalyst Counseling: Providing Therapy Services for Students
Catalyst Counseling LLC was birthed from a desire to provide better school counseling options for students. After years of working with youth in mental health and social work settings, Catalyst co-founders Lindsay Back and Christy Hughes recognized that school districts often don't have enough school counselors to cover their needs and the ones available could not provide the level of care needed. Therapists may be assigned to multiple buildings and struggle to make time for every student who needs them.
Catalyst Counseling LLC works with school districts to provide individual, group, and family therapy for students, with at least one therapist at each school building. This allows students and their families to receive the individualized support they need, and aids in early identification of and intervention for behavioral health challenges.
In five years, Catalyst Counseling LLC grew to serve 17 school districts in the Cincinnati and Dayton, Ohio, area, with a network of more than 95 therapists. Catalyst opened its first outpatient office in 2019 and soon expanded to four outpatient offices. In recent years, Catalyst has added home-based services, a telehealth service, and an educational program for therapists and schools to their offerings.
The Challenge: Inefficiency and Lack of Visibility
Sarah Kugel, Chief Administrative Officer at Catalyst Counseling, knew they needed smooth and efficient processes in order to manage so many therapists, locations, and students. Unfortunately, their existing EHR slowed them down. Cumbersome processes, slow data updates, and a lack of necessary reporting features created unnecessary busywork.
The billing process for therapists was not user-friendly. It lacked an easy notification system for unfinished documentation, so therapists often submitted bills without proper documentation by mistake—or simply forgot to submit them altogether. Worse still, a clunky submission process made it alarmingly easy for bills to get lost in the system. These factors led to complaints of missed payments from therapists.
Catalyst administrative staff spent hours chasing answers about these "missed" payments. With no reporting feature to list undocumented appointments, staff had to manually check provider calendars against payment records to tease out which bills might be stuck waiting for documentation. Bills that were misfiled by therapists during the submission process couldn't always be recovered, sometimes representing thousands of dollars of work.
Payroll was no better. Catalyst's EHR provider used three different software solutions for billing, clinical appointments, and reporting, and the three solutions didn't sync smoothly. Intervals between data sync from billing to reporting meant that payroll reports weren't always up-to-date and accurate, forcing staff to reconcile payroll and billing records by hand at the end of each pay period.
With no way to monitor provider documentation or billing, Catalyst's administrators simply didn't have enough oversight to make their workflow efficient.
Valant Behavioral Health EHR: A Comprehensive Fix
Catalyst turned to Valant's all-in-one EHR solution, built specifically for behavioral health providers, to solve their problem. Valant's straightforward billing and documentation features helped Catalyst employees recover time in their work week.
Because Valant is designed solely for mental health, Catalyst has been able to manage their practice in ways their previous EHR did not allow. Kugel explained, "The fact that everything is sortable by provider, it sounds so simple. You would assume that everybody would have that, but that's not the case. With our previous EHR, I couldn't look and see who had what clients. I don't know of a state where you don't legally need a client list to see who you're responsible for. So the fact that almost everything within Valant is sortable by assigned provider has been a game changer for us."
With Valant, Catalyst therapists can easily monitor undocumented appointments and the resulting unpaid bills. Valant requires that documentation be attached to bills before submission, and offers three different filters to catch undocumented submissions. These unfinished items are displayed with a color-coded alert on therapists' calendars, so they can see which bills are bottlenecked without asking office staff to hunt down the information. Plus, Valant's easy-to-use submission process guarantees that bills no longer get lost in the system.  To Kugel, this is important.
"I know I'm not billing things without documentation, and I know that as long as therapists are recording their appointments, we're billing everything they've done."
Valant's reporting feature also allows administrators to run reports on undocumented appointments so they can quickly identify providers who are struggling to keep up with documentation.
Thanks to Valant, payroll has also become a simpler prospect. Billing information updates in real time with reporting features, so payroll reports are always accurate and staff no longer need to drag a fine-toothed comb through the records looking for discrepancies, saving hours or administrative work every month.
Easy Learning Curve, Better Data
Catalyst staff were pleasantly surprised by other Valant features that make managing a behavioral health practice easier.
They were able to learn the new software quickly thanks to instructions provided in the backend and in Valant's library of training resources. How-to videos and articles with pictures helped staff answer their own questions about the software in minutes, and Valant's tech support team was always just a phone call away for bigger questions.
Valant offers features specific to the needs of mental health practices that Catalyst's previous EHR lacked, such as the ability to sort all reports by provider, or to match notes from a clinical encounter to the related bill.
Valant allows Catalyst to gather more and better data on patient outcomes. By utilizing assessment tools, therapists gain insight into patients' response to specific treatments and their overall progress. This enhances the value of the clinical encounter.
For Catalyst, their journey with Valant has just begun, but the value realization from switching platforms has been significant already. "You guys have done a lot for us so far," says Kugel. "Valant is already leaps and bounds above our last software provider."
How Could Valant Help You?
If you relate to the frustration of inefficient EHR processes, consider switching to an EHR and practice management software designed for behavioral health.
Valant was built from the ground up by experienced behavioral healthcare professionals to make the administrative side of patient treatment easier. Reporting, billing, clinical documentation, and other features are tailored to the needs of a behavioral health practice, and Valant's emphasis on measurement-based care allows your mental health providers to collect hard data on patient progress.
See how Valant could save you time and enhance the impact of your practice.