How Our Behavioral Health Performance Indicators White Paper Can Help
Our white paper on behavioral health performance indicators elaborates on 20 unique KPIs for behavioral health practices, split into five categories:
Marketing – Measure how well you're attracting new clients
Intake – Measure intake process effectiveness
Clinical Productivity – Measure clinicians' contributions to profitability
Clinical Outcomes – Measure the care being provided
Financial – Measure key levers to profitability
Private practice goals can be categorized  into one of the five categories listed above. From there, practices can read our white paper, identify common KPIs for each category, and determine which of the KPIs is best suited to measure their goals. An especially helpful tool for new private practices, our white paper gives practice owners and managers insight into how other practices (and behavioral health EHRs, for that matter) are measuring success.
Free KPI White Paper Download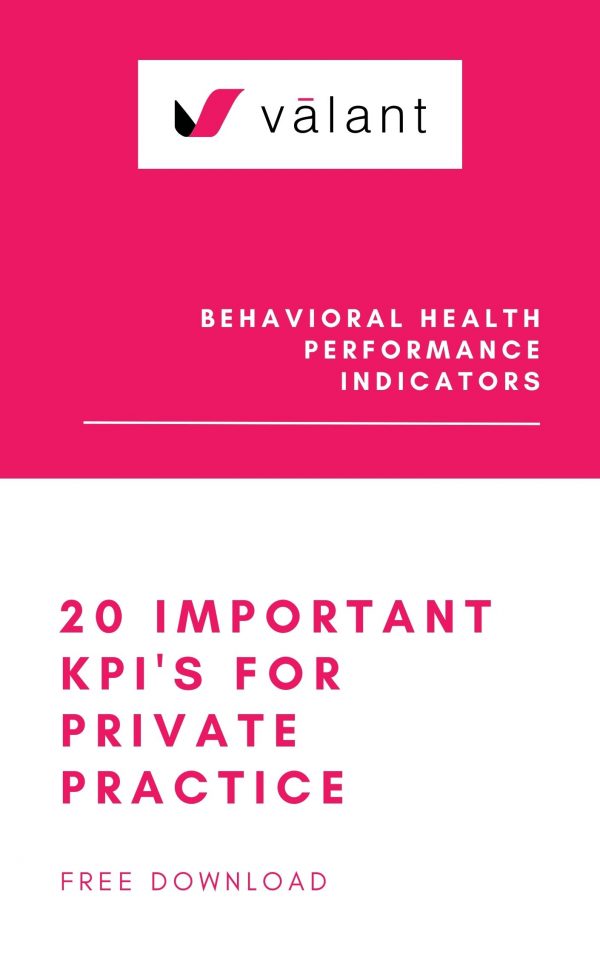 Customers who switch to Valant report improved outcomes, efficiency, and patient satisfaction.
Millions
Patient Outcomes Improved