We work with people who are on the front lines of mental health, those who help fight the stigma, and help people feel better.
But what many outside our industry might not understand is how prevalent mental health illness really is, and how likely it is to affect the people we love.
Our infographic, Mental Health by the Numbers, highlights the number of people affected by mental health and the impact it has on them. It also shows the widespread effects mental health has on healthcare spending.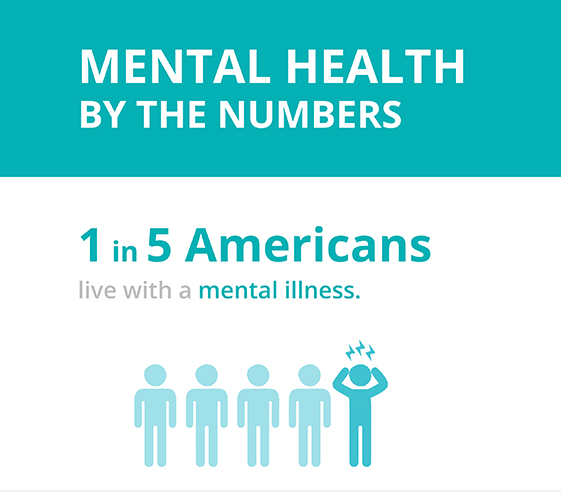 An important part of reducing the impact of mental health on society is improving overall awareness.